Our Services
Take advantage of over 32 years of experience in serving other businesses and organizations.
 
D&A performs service calls by utilizing the most competent and highly trained staff. High rise and low rise service is provided in accordance to the highest standards of safety and quality in the industry
• High Rise
• Low Rise
• Glass Restoratio
• IWCA Certified and Fully Insure
• Monthly Maintenance Service
D&A can accommodate to the client's requirements by offering customized services, supplies and resources for any schedule, type of facility or preference.
• Full Service Cleaning
• Floor Care
• Day Matron/Porter Services
• Baseboard Cleaning
• Ceiling Vent
• Dustin
• Furniture & Upholstery Cleaning
• Furniture Polishing
• High Dusting
• Light Fixture Cleaning
• Restroom Odor Control
• Venetian Blind Cleaning
• Walls Washed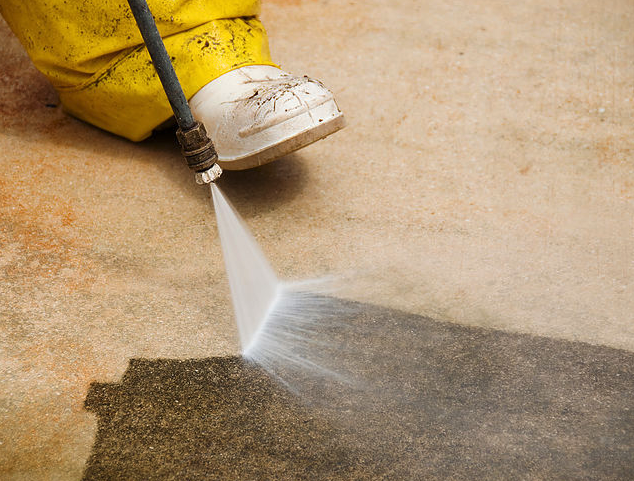 Through the use of the latest innovations D&A provides high and low rise pressure cleaning services to commercial clients, such as hotels, high rise buildings, Apartment complexes, HOA's, office buildings, Stadiums, parking garages, retail centers and all types of structures in the commercial, governmental and education sectors.
• Parking Garages
• Cold and Hot Pressure Cleaning
• Grease Removal
• Gum removal
• Low and High Rise Pressure Cleanin
• Rust and Graffiti Removal
• Suspended Work
As part of the Company's turn-key approach the Landscape division operates many crews throughout the central Florida area providing full-service professional commercial Lawn Maintenance services, new landscape design installations and Irrigation Systems checks and installation.
• Fertilization
• Irrigation installations, repairs & scheduled maintenance
• Landscape Maintenance
• Lawn Cutting and Edging
• New plant installations
• Shrub Trimming
• Tree Pruning
• Weed Removal
After the construction is completed and before its turned over to the owner, D&A provides general construction final clean service to all areas, including floor care, millwork, and glazing. Our ample resources allow us to perform final construction clean on interior and exterior windows and surfaces as well as hardscapes around the perimeter of the installation.
• Construction Window Cleaning
• Debris Policing during Construction
• Outside Site Pressure Clean
• Sealing and Coating of Floor Finishes
• Small to Large construction Clean Projects
OTHER SPECIALTY SERVICES
D&A purports a turn-key approach to our customer building maintenance requirements. To this end we provide our clients with a vast array of internal and external building maintenance services, including light maintenance, caulking, waterproofing, painting, general repairs, vent cleaning, bird deterrent installations and many more.
A/C Filter replacement • Above and Below Grade Waterproofing • Air/Vapor Barrier • Banner Installation • Caulking, Sealing and Glazing • Concrete Repair and Protection/Restoration • Damp Proofing • Drapery Cleaning • Epoxy Injection & Crack Repair • Expansion/Control Joints • Floor Repairs & Sealing • Holiday Décor Installations • Injection and Chemical Grouting • Light Bulb Replacement • Painting • Roof Cleaning • Sign Cleaning • Specialty Coatings • Structural Column & Beam Repair • Surgical Room Cleaning • Total Facade Restoration • Vapor Emission Control • Water Damage Building Audits